Free Male Revue Ticket Giveaways


Join Men in Motion Email List
Get a Direct Email for a FREE Ticket ( 1 – 4 Emails a Month)
NO SPAMMY EMAILS!. We do this 1 – 4 times a month (Click Above).
Welcome to the Men in Motion site! We hope you come to any of our shows listed on our male revue page. If you are interested in coming to a show but are unsure about making a solid commitment, trying getting a pair of tickets for free through our FB sweepstakes or by joining our email list. If we directly give out Free Tickets, it will be an email for one of our Male Strip Show Shows. (Join Our Email List)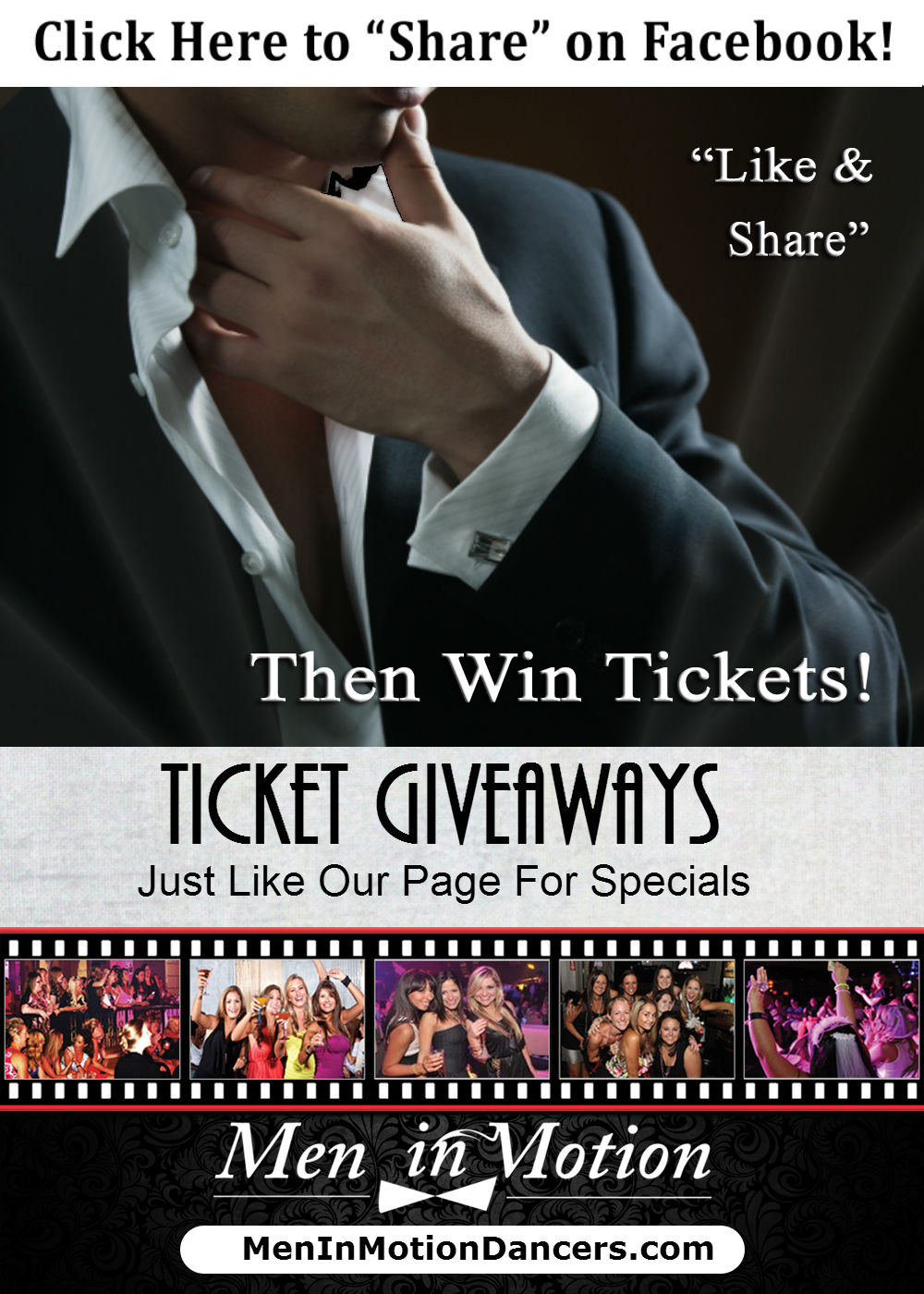 THANK YOU FOR FOLLOWING US, STAY TUNED TO WIN!
For a list of All Male Revue Shows in Connecticut, Massachusetts, Pennsylvania, Rhode Island, New Hampshire, Maine, Vermont, New York & Washington DC. Click Here!